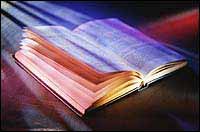 Discipleship Resources
For Biblical-Christians
Helpful Perspectives
The Lord's Prayer - My Prayer to My Lord
Questions and Answers About Predestination

Choosing Wisely to be Salt and Light

Articles Contributed to the "Discipleship" Collection
The Mind of God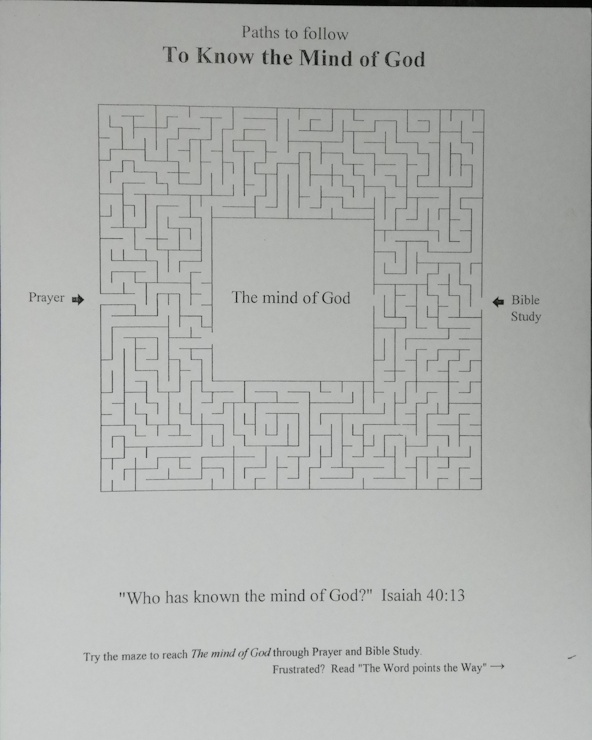 Right click to view large or to save a copy of the "The Mind of God" maze jpeg file.
Lord, Teach Us To Pray

For Biblical-Christians - Other Useful Documents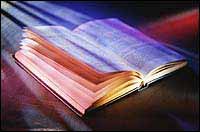 Absolute Surrender by Andrew Murray
"A Spiritual Formation Workbook: Small-Group Resources for Nuturing Christian Growth" Richard J. Foster
A 3-Section Detailed Teaching Outline of UNDER COVER by John Bevere
Special emphasis has been added where the doctrine of the Southern Baptist Conference
and the doctrine of the Assemblies of God (Bevere's background) disagree.
Teaching: Class 201 - Condensed Saddleback/Purpose Driven Materials

For Biblical-Christians - Helpful Links
William J Tsamis, Christian Academic and Thinker.
This Site Includes Hundreds of Scholarly Links for Personal and Student Research

Please Click here to Return to the Christian Resources Page
Please Click here to Return to the Bibleseven Home Page
Free JavaScript Date code at top of page provided
by The JavaScript Source